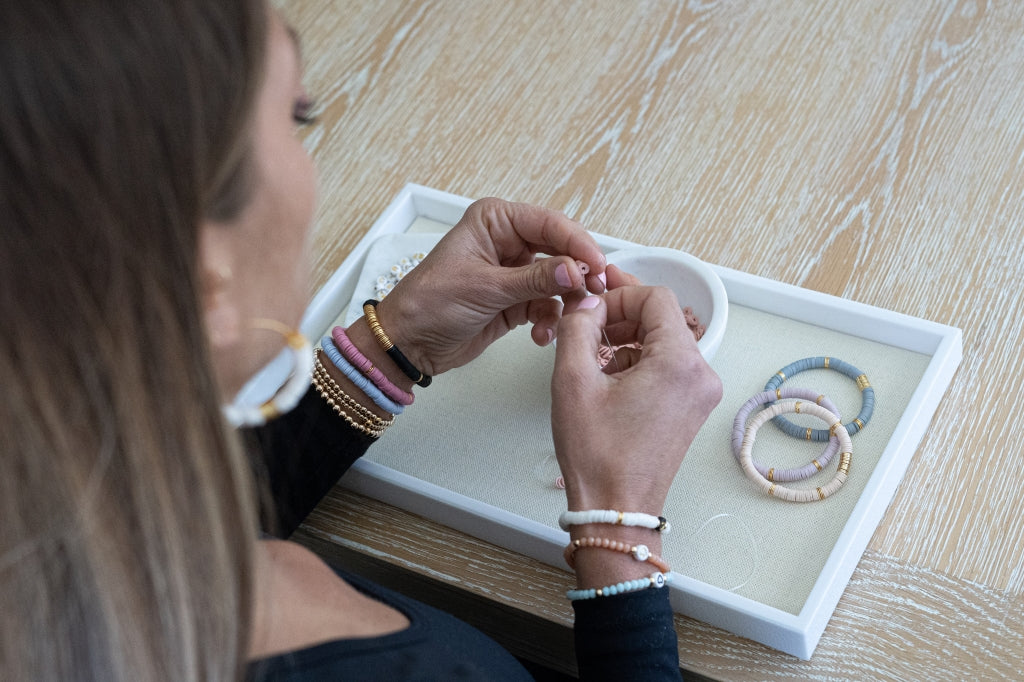 The Perfect Fit: A Bracelet Sizing Guide
Stacks by Steph bracelets are strung on elastic cord to add a slight stretch. This makes it easy to roll your bracelet on and off your wrist. Though stretchy, it is still very important to order the correct size for your wrist so you can get the best out of your handmade bracelets now and forever. Sizing your wrist is a breeze with the right tools and know-how! Follow the simple steps below to determine your bracelet size for use when purchasing my jewelry.
Find Your Bracelet Size
Step 1:

Grab some measuring tape or print the special Stacks by Steph PDF Ruler. Don't have a printer? No Problem! You can even grab the nearest length of string, a phone charger, or any other cord that is long enough to wrap at least once around your wrist with some room to spare.

Step 2:

Take your measuring tape, string, printed ruler, or other cord and wrap it around your wrist bone where you would normally wear a bracelet. If you are using a charger, string, or cord, mark where the beginning of the cord and the end of the cord meet after a single wrap around your wrist.

Step 3:

Measure your length of cord, string, etc. from the end to your marking with a ruler to determine your total wrist size (or if you are using my SBS Ruler or measuring tape, simply look at where the two ends of the tape meet to see your measurement in inches).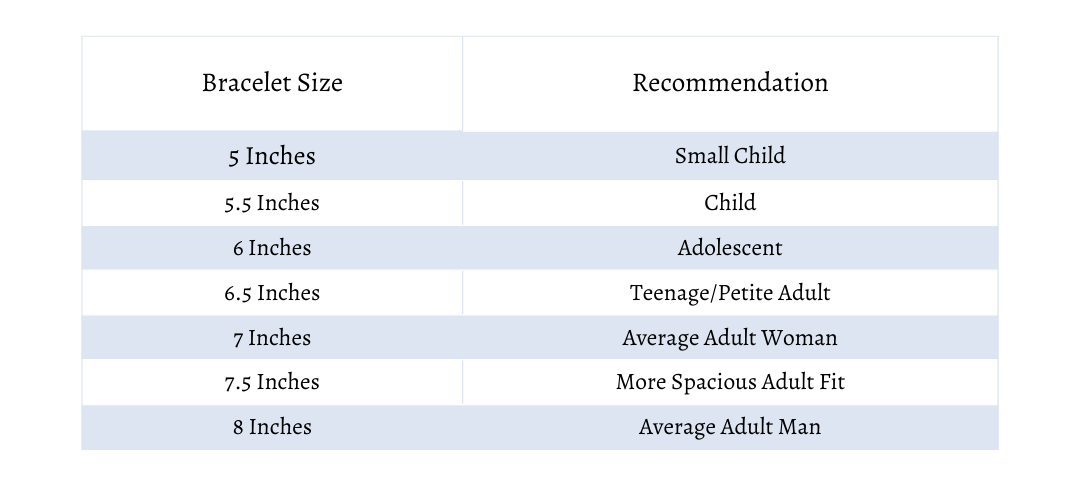 What is a typical wrist size?
Please use this chart as a general guide. Wrist measurements should be taken to ensure the proper fit.